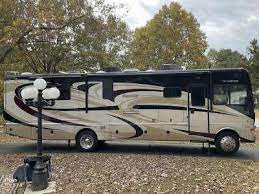 The Importance of RV Insurance: Protecting Your Investment on the Open Road
As an avid traveler and road trip enthusiast, I have always been drawn to the freedom and adventure that comes with owning an RV. However, what many people fail to realize is that along with the joy of hitting the open road in their recreational vehicle, comes the responsibility of protecting this valuable investment. This is where RV insurance comes into play. In this article, I will discuss the importance of RV insurance and how it can provide you with the peace of mind you need while exploring the world on wheels.
The Importance of Protecting Your Investment
Your RV is more than just a vehicle; it is a home away from home. Whether you use it for weekend getaways or extended cross-country trips, your RV is a significant investment that should be protected. Just like you would insure your house or car, RV insurance is designed to safeguard your investment against unexpected events such as accidents, theft, or natural disasters.
One of the primary reasons why Oregon RV insurance is so important is the financial protection it provides. In the unfortunate event of an accident, the cost of repairs or medical expenses can quickly add up. Without proper insurance coverage, you could be left with a hefty bill that could potentially drain your savings or even put you in debt. RV insurance ensures that you are not left financially vulnerable in these situations, allowing you to enjoy your travels without worrying about the potential financial burden.
Understanding RV Insurance Coverage
When it comes to RV insurance, it is crucial to understand the different types of coverage available to you. Just like car insurance, RV insurance coverage typically includes liability coverage, collision coverage, and comprehensive coverage. Liability coverage protects you in case you cause damage to someone else's property or injure someone while using your RV. Collision coverage, on the other hand, covers the cost of repairs or replacement if your RV is damaged in an accident. Lastly, comprehensive coverage provides protection against theft, vandalism, and other non-collision-related damages.
In addition to these basic coverages, RV insurance policies may also offer additional options such as roadside assistance, personal belongings coverage, and vacation liability coverage. These additional coverages can provide you with added peace of mind and ensure that you are protected in a variety of situations while on the road.
Types of RV Insurance Policies
RV insurance policies come in different forms to cater to the specific needs of different RV owners. The most common types of RV insurance policies include motorhome insurance, travel trailer insurance, and camper insurance. Motorhome insurance is designed for those who own a motorized RV, such as a Class A, Class B, or Class C motorhome. Travel trailer insurance, on the other hand, is for those who own a towable RV that is pulled by a separate vehicle. Camper insurance is specifically tailored for truck campers and popup campers.
Each type of RV insurance policy has its own set of coverage options and requirements. It is essential to carefully evaluate your needs and the type of RV you own to determine the most suitable insurance policy for you.
Factors that Affect RV Insurance Rates
When it comes to determining the cost of your RV insurance premiums, several factors come into play. These factors can include the type and age of your RV, your driving record, your personal information, and the location where you store your RV. RV insurance rates can also be influenced by the coverage options you choose, the deductible amount, and the insurance provider you select.
Another factor that can affect your RV insurance rates is your location. Insurance requirements and regulations can vary from state to state. For example, if you live in Oregon, you will need to comply with the specific RV insurance requirements set by the state. Understanding these factors and how they affect your insurance rates can help you make informed decisions when shopping for RV insurance.
RV Insurance Requirements in Oregon
If you are an RV owner residing in Oregon, it is important to be aware of the specific insurance requirements set by the state. In Oregon, all registered vehicles, including RVs, are required to have liability insurance coverage. The minimum liability coverage limits for RVs in Oregon are $25,000 for bodily injury per person, $50,000 for bodily injury per accident, and $20,000 for property damage per accident.
While these are the minimum requirements, it is advisable to consider higher coverage limits to ensure that you are adequately protected in case of an accident. Additionally, there may be additional optional coverages that you may want to consider, depending on your specific needs and circumstances.
Comparing RV Insurance and Car Insurance
Many RV owners often wonder if their regular car insurance policy is sufficient to cover their RV. While some car insurance policies may offer limited coverage for RVs, it is generally not enough to provide full protection. RV insurance is specifically designed to address the unique risks and needs associated with RV ownership.
One of the key differences between RV insurance and car insurance is the coverage for personal belongings. RV insurance policies often include coverage for personal belongings stored in the RV, which is not typically covered by regular car insurance. Additionally, RV insurance may offer specialized coverage options such as vacation liability coverage, which provides liability protection while your RV is parked and being used as a temporary residence.
Finding the Right RV Insurance Provider in Oregon
When it comes to finding the right RV insurance provider in Oregon, it is important to do your research and compare different options. Start by getting quotes from multiple insurance companies to ensure that you are getting the best possible coverage at a competitive price. Consider factors such as the company's reputation, customer reviews, and the specific coverage options they offer.
In addition to price and coverage, it is also important to consider the level of customer service provided by the insurance company. Look for an insurance provider that is known for their excellent customer service and has a reputation for handling claims efficiently. This will ensure that you have a positive experience in the event that you need to file a claim.
Tips for Saving Money on RV Insurance
While RV insurance is an essential investment, there are ways to save money on your premiums. Here are a few tips to help you get the best possible rates:
Bundle your RV insurance with other insurance policies such as your car insurance or homeowner's insurance. Many insurance companies offer discounts for bundling multiple policies.

Maintain a good driving record. Safe driving not only keeps you and others on the road safe but also helps you qualify for lower insurance rates.

Consider taking an RV driving course. Some insurance companies offer discounts for completing an approved RV driving course.

Install safety and security devices on your RV. Features such as anti-theft devices and alarm systems can help lower your insurance rates.

Increase your deductible. Choosing a higher deductible can lower your monthly premiums, but be sure to set a deductible that you can comfortably afford in the event of a claim.
By implementing these tips, you can potentially save money on your RV insurance premiums while still maintaining the necessary coverage.
Conclusion: Why RV Insurance is Essential for Peace of Mind on the Open Road
In conclusion, RV insurance is not just a legal requirement, but it is also a crucial investment to protect your valuable RV and provide you with peace of mind while traveling. Accidents and unexpected events can happen at any time, and having the right insurance coverage ensures that you are financially protected in these situations. Whether you are embarking on a weekend getaway or planning an extended road trip, having the right RV insurance policy can make all the difference in the world. So, be sure to do your research, compare different options, and find the right RV insurance provider in Oregon to safeguard your investment and enjoy worry-free adventures on the open road.
Click here to get a free RV insurance quote and start protecting your investment today!