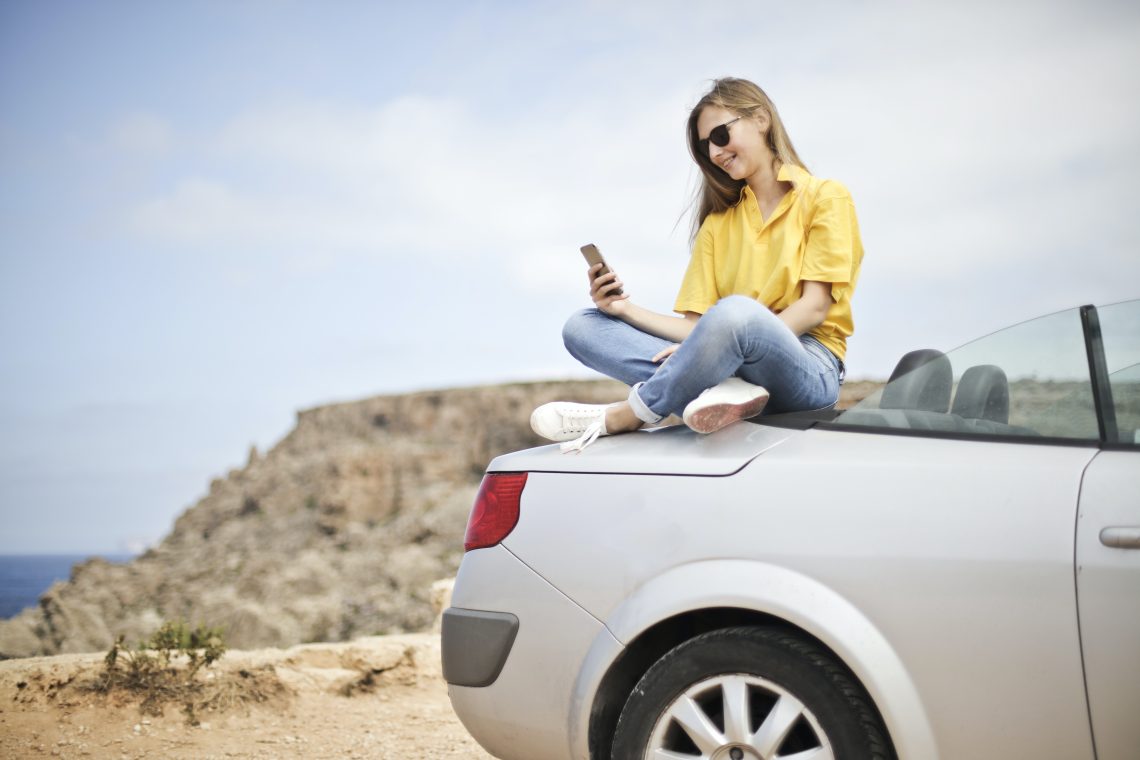 6 Types Of Car Insurance: What To Know (2022)
There's a lot to sort through when shopping for car insurance to fit your needs. Many types of car insurance exist, but the six most common types of coverage you'll encounter are:
Liability insurance
Collision coverage
Comprehensive insurance
Uninsured motorist coverage
Medical payments coverage (MedPay)
Personal injury protection (PIP)
Depending on where you live, you may not be required to carry every type of car insurance, but it's always helpful to know what kinds of coverage are out there. Our research team has researched the best car insurance options. We'll go through what each is and how it works.
Why Trust Our Review Team
Our review team has spent hundreds of hours researching car insurance companies to help consumers choose the best coverage for their vehicles. Writers and editors evaluate each brand based on industry data and real customers' experiences, meeting high editorial standards to keep readers informed.
Liability Coverage
If you cause a car accident and it results in property damage or medical bills, liability insurance covers the payments. This type of car insurance is required in 48 states–the only exceptions are New Hampshire and Virginia. Each state that requires liability insurance sets its own minimum-liability limits.
Types of Liability Insurance
There are two main types of liability insurance:
Bodily injury liability (BI) insurance: If you're at fault in an auto accident, this insurance pays for the other party's medical expenses that result from injury. It doesn't pay for your medical bills.
Property damage liability (PD) insurance: If you cause a car accident that results in damage to the other party's vehicle or property, PD insurance covers the cost of repairs or replacements for their damage.
It's important to keep in mind that liability car insurance won't cover your damages or injuries if you're in an at-fault accident–only the other party's.
Should I Carry Liability Insurance?
Nearly every state law requires drivers to carry liability insurance to legally drive. Though Virginia and New Hampshire allow drivers to opt out of liability insurance, doing so isn't recommended. Liability coverage helps you avoid paying for expensive repairs to someone else's vehicle or property out of pocket.
Collision Coverage
Collision insurance covers your vehicle for any necessary repairs or replacement in the event of an accident, no matter who's at fault. It also covers damage caused by a hit-and-run or a collision with a tree, fence, or guardrail. Damages from road hazards like potholes are also taken care of. Unlike liability insurance, collision insurance applies to your vehicle only.
However, collision insurance won't cover damage or injuries from non-crash incidents. Collision coverage won't protect you or your vehicle for these situations:
A collision with a deer, moose, or other large animal
Damage from theft or vandalism
Flood, fire, or hail damage
Damage from objects like tree branches or boulders falling onto your vehicle
Should I Carry Collision Coverage?
While no state requires that drivers have collision coverage, we recommend it for those who can afford it. Repair costs can be steep, and collision insurance makes them much easier to afford, even if you're at fault.
You can purchase collision insurance as part of a full-coverage policy, and most providers offer it as a coverage add-on. Insurers use the actual cash value (ACV) of your vehicle minus your deductible to determine your maximum amount of collision coverage.
Comprehensive Coverage
While collision insurance covers your car if you get into an accident, comprehensive insurance covers your vehicle while it's parked. It also fills in some of the gaps left by collision insurance, including covering damages from hitting an animal. There are a few exclusions from comprehensive coverage, including medical bills and car repairs after an accident.
Generally, comprehensive insurance covers theft and vandalism to your car, as well as damages from:
Rodents and other pests
Floods, fire, and hail
Tornadoes and hurricanes
Other natural disasters
Falling objects
Like with collision insurance, insurers use the ACV of your vehicle minus your deductible to determine the maximum amount of comprehensive coverage available to you.
Should I Carry Comprehensive Insurance?
Comprehensive insurance is optional in every state. However, most lenders require full coverage on a financed vehicle. Many leasing agents also require you to add comprehensive coverage to your auto insurance policy.
Even if your lender doesn't require it, we recommend comprehensive coverage for those who can afford it. The cost of certain repairs–like windshield replacement–can be high, but may be covered under a comprehensive policy.
Uninsured Motorist Coverage
If you're involved in an accident with a driver who doesn't hold car insurance, uninsured and underinsured motorist insurance covers medical bills and repairs to your car. A study conducted by the Insurance Research Council found that in 2019, almost 13 percent of drivers in the U.S. didn't have car insurance. Driving without coverage is illegal in most states.
There are two main types of uninsured motorist coverage: uninsured motorist bodily injury coverage and uninsured motorist property damage coverage.
Uninsured motorist bodily injury coverage (UMBI): This coverage pays costs associated with medical bills and lost wages for you and any passengers in your vehicle at the time of the accident. UMBI usually comes with two limits: per person and per accident.
Uninsured motorist property damage coverage (UMPD): UMPD pays for the cost of repairs to your vehicle or other property after an accident with an uninsured motorist.
Drivers in 20 states and Washington, D.C., are required to carry uninsured motorist (UM) coverage. Twelve states require drivers to hold underinsured motorist insurance. The table belows gives a breakdown of the UM coverage required in each of these states:
| State | Required UM Bodily Injury Limits (per Person/per Accident) | Required Property Damage Limits | Additional Requirements |
| --- | --- | --- | --- |
| Connecticut | $25,000/$50,000 | | Requires underinsured motorist coverage (UIM) with the same limits |
| District of Columbia | $25,000/$50,000 | $5,000 | |
| Illinois | $25,000/$50,000 | | |
| Kansas | $25,000/$50,000 | | Requires UIM with same coverage limits |
| Maine | $50,000/$100,000 | | Requires UIM with same coverage limits |
Should I Carry Uninsured Motorist Coverage?
If you live in one of the states listed in the table above, you're required to carry uninsured motorist coverage to drive legally. If you don't live in a state that mandates UM or UIM, you may want to consider it anyway, especially if you're unable to afford costly repairs from a car accident involving an uninsured driver.
Medical Payments Coverage (MedPay)
Medical payments coverage (or MedPay for short), covers certain medical costs, health insurance deductibles, and even funeral expenses in the event of a fatal car accident. MedPay covers you and your passengers regardless of who caused the collision.
Should I Carry MedPay Coverage?
MedPay is optional coverage in all but three states. Below are the states and their coverage limits:
Maine: $2,000 per person
New Hampshire: $1,000 per person (for those who opt to purchase car insurance)
Pennsylvania: $5,000 per person (can be replaced with PIP)
It's worth thinking about adding MedPay to your car insurance policy, as it can help cover significant medical expenses. You should be aware that MedPay and PIP can't be purchased on the same policy.
Personal Injury Protection (PIP)
Personal injury protection coverage (PIP), sometimes referred to as "no-fault insurance," covers certain medical bills, child care costs, lost wages, and funeral expenses after an accident. PIP is specifically for injuries and costs associated with car accidents, covering gaps sometimes left by health insurance.
No-fault states require this type of coverage, though Pennsylvania drivers must choose between PIP and MedPay. Delaware and Oregon are at-fault states that require PIP coverage. Below is a table of each state's minimum PIP requirements:
| State | Required PIP Coverage Limits | Additional Information |
| --- | --- | --- |
| Delaware | $15,000/$30,000 per accident $5,000 for funeral costs | Delaware is an at-fault car insurance state. |
| Florida | $10,000 per person | Florida doesn't require bodily injury liability insurance. |
| Hawaii | $10,000 per person | |
| Kansas | $4,500 per person in medical expenses $4,500 for rehabilitation costs $900 per month for one year for disability or loss of income In-home services at $25 per day for 1 year $2,000 for funeral costs | |
| Kentucky | $10,000 per person Lost wages up to $200 per week | |
| Maryland | $2,500 per person | Drivers can opt out of coverage, but companies are required to offer minimum coverage. |
| Massachusetts | $8,000 per person $8,000 per accident | |
| Michigan | Options of either $500,000 or $250,000 per person $50,000 per person if the insured has Medicaid coverage Drivers can opt out if they hold Medicare Parts A and B | Opting for the maximum limit gives you unlimited PIP coverage. |
| Minnesota | $20,000 per person in medical expenses $20,000 per person in nonmedical expenses $2,000 for funeral expenses | |
| New Jersey | $15,000 per person Can choose up to $250,000 | |
| New York | $50,000 per person 80 percent of lost wages, up to to $2,000 per month for 3 years $2,000 death benefit Up to $25 per day for 1 year for additional expenses | |
| North Dakota | $30,000 per person | |
| Oregon | $15,000 per person | Oregon is an at-fault car insurance state. |
| Pennsylvania | $5,000 per person | Drivers can opt for $5,000 per person in MedPay coverage instead. |
| Utah | $3,000 per person 85 percent of lost income, up to $250 per week for 1 year $1,500 for funeral expenses $3,000 death benefit $20 per day for 1 year for additional expenses | |
Should I Carry PIP Coverage?
If you live in any of the 14 states above, you're required to carry PIP to drive. If you live in a state where PIP isn't required, it's worth looking into. PIP is similar to MedPay but has more extensive coverage. PIP isn't available everywhere, however, so MedPay may be your only option.
Additional Types Of Car Insurance Coverage
Aside from the six main types of auto insurance coverage, you're likely to see insurers offer some of the following coverages:
Gap insurance: In the event of a total loss after a car accident, gap insurance helps you pay off your loan if your car's ACV is less than the amount owed on the loan.
Total loss protection: This provides money for a new car replacement if your vehicle is deemed a total loss after an accident where another driver is at fault.
Roadside assistance: This coverage provides assistance for breakdowns and often includes towing, flat-tire assistance, and jump-starts.
Rental car reimbursement: This provides a driver with a rental car if their car is in the repair shop after an accident.
Get A Car Insurance Quote Here!
For an affordable car insurance quote, contact the Howard Steele Agency today by calling us at (541) 318-8835 or click here to connect with us online.