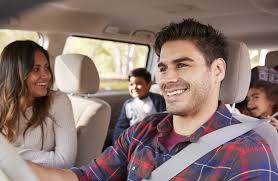 Central Oregon Car Insurance Secrets Revealed – Part 2
In 2022 almost everyone wants to save money on Central Oregon Car Insurance but few people really know that there are several factors which insurers use to charge their clients more on their car insurance premiums each month.
Although you may be frustrated with paying a higher insurance premium than others, it may be because your insurance company is using one of the following methods to charge you more money each month.
Credit Score
If you have bad credit and a lower credit score than most drivers you may be paying more money for your Central Oregon Car Insurance premium because, insurance agencies many times will use credit scores as a method of predicting if you might file an insurance claim in the future or not.
For example: a recent study done by consumer reports showed that drivers who had bad credit scores were more than likely to pay as much as $2,000 more per year for insurance versus drivers who had good credit scores.
Miles Driven
Did you know that your insurance company may actually be charging you more money for the miles that you drive each year?
One way to drive fewer miles is to start car-pooling to work because, driving fewer miles will not only lower your car insurance policy, it will also save the wear and tear on your vehicle as well.
Your Location
Last of all, but most important, another way your Central Oregon Insurance company may be charging you a higher premium for your insurance policy is if you live in a bad part of town or you live far away from your job and have to commute many miles to work every day.
How To Save Money On Car Insurance
Thankfully, there are a wide variety of ways to save money on insurance including:
Bundling DIscount – You can save hundreds of dollars per year by bundling your car insurance premium with your other policies.
Park Indoors At Night – If you have a garage, you can also enjoy a significant savings by parking indoors at night.
Drive Fewer Miles Per Year – Last of all, but most important, another easy way to save money on car insurance is by driving fewer miles per year.
Get Central Oregon Car Insurance
To get Central Oregon Insurance contact the Farnsworth Agency today by CLICKING HERE or calling us at (541) 318-8835.